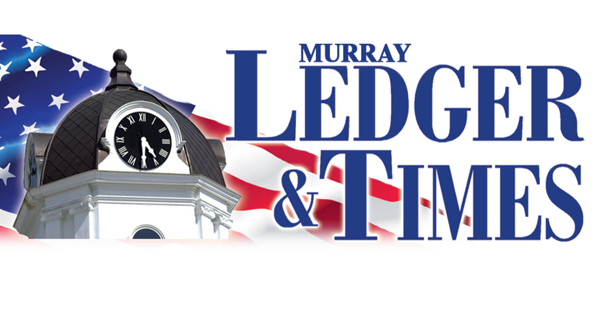 MURRAY – The partnership between Murray State University's Arthur J. Bauernfeind College of Business and the International Business College at Shandong Technology and Business University (STBU), located in Yantai, China, recently celebrated the graduation of its first cohort of students.
The dual degree program provides classes to STBU students, allowing them to earn a degree from each university while remaining residents at STBU. Students selected for the program can choose between earning a degree in accounting or finance. Both degrees contain 42 hours of coursework (14 classes) of business-related courses taught by Murray State faculty in addition to the regular classes that are required to earn a degree from both universities. The program was developed to accept approximately 150 students in each cohort. 
The first cohort of students was selected in the fall 2018 semester, and the initial classes were administered in the summer of 2019. Due to the COVID-19 pandemic in early 2020, international travel was closed and classes were transitioned to online courses. Fortunately, Murray State's Bauernfeind College of Business was well versed in developing and presenting classes in an online format.
"The Murray State University and Shandong Technology and Business University partnership represents a truly global approach to higher education," said Dr. Don Robertson, vice president of student affairs and enrollment management. "The result is better prepared students to address the complex issues in our global community. The students will have a much more in-depth educational experience that will give them a competitive advantage for graduate school and the job market. Having the opportunity to help develop and shape this partnership with the others involved has been a very rewarding experience."
Since the first cohort of 56 students were selected, there have been three other cohorts chosen, each with approximately 150 students. The program now consists of approximately 500 students, with the first cohort of students graduating with dual degrees in June 2022, a monumental achievement by both universities in the wake of a global pandemic.
A special commencement ceremony took place at STBU with remarks provided virtually by Murray State administration. 
"We are extremely proud of this partnership between STBU and Murray State," said Dr. Tim Todd, provost and vice president of academic affairs. "The excellent faculty in the areas of finance and accounting work closely with their partner faculty in China, and the outcome of this partnership is an engaged student with degrees from both universities. These types of partnerships are crucial for enrollments as the world becomes a smaller place and the future evolves."
Dr. Stephen Lacewell, distinguished professor and program director added, "I feel that this program not only provides excellent international travel opportunities for faculty members, but also allows us to showcase the quality of the Bauernfeind College of Business."
The Murray State University Arthur J. Bauernfeind College of Business is accredited by the prestigious Association to Advance Collegiate Schools of Business (AACSB). The undergraduate business programs have been accredited at this gold standard since 1976. Only 5% of business colleges worldwide achieve this accreditation and standard of excellence. In accordance with the strict standards of AACSB, the courses are taught at the highest possible level by the most talented and scholarly professors.
"I want to thank our faculty and staff who have worked hard to make our partnership with Shandong Technology and Business University (STBU) a success. These types of academic partnerships are very good for Murray State University and our students and faculty, and we look forward to enhancing these relationships in the years to come," said Dr. Bob Jackson, president of Murray State University.
For more information on the Arthur J. Bauernfeind College of Business at Murray State University and its current partnerships please visit murraystate.edu/business or contact the dean, Dr. David Eaton, at [email protected] or 270-809-4181.